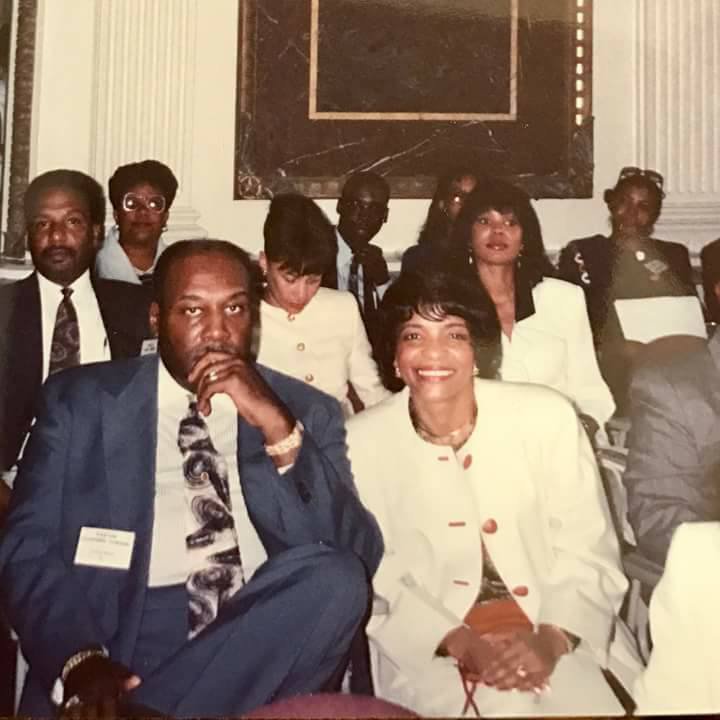 Liberty Temple Full Gospel Church & World Outreach Ministries was founded in 1982 in Chicago, Illinois with three 1/2 members -- Pastor Clifford E. Turner, his wife, Co-Pastor Denise M. Turner, their three year old daughter, Deleia, and Pastor Turner's brother, Barry. The church met in the basement of their home and Pastor Turner would preach to his small congregation as if he were preaching to thousands. Soon, word traveled that there was a minister in town who preached a fiery message of salvation and the need for deliverance, and the small congregation of three quickly expanded to 100.
In 1987, the church outgrew the basement and moved to the current sanctuary on 79th & Western. Everyone in the city could feel the presence of God as Pastors Turner led many to Christ, healed, and set the captives free! Unfortunately, tragedy struck in 1992 when Co-Pastor Denise became ill and transitioned to her eternal resting place. Pastor Turner never let her dream die of feeding the hungry and housing the poor, and he created the Denise M. Turner Foundation in her honor.
Many years later, Pastor Turner received a higher calling from God to the apostolic and was ordained Apostle of Liberty Temple Full Gospel Church. In 1996, Apostle Turner married Darlyn C. Turner and together they continued to raise their nine (9) children in the Chicagoland area.
In 1999, God called Apostle to extend Liberty Temple across the world and the church grew into a robust network of Liberty Temple Full Gospel Churches, covenant ministries, business entities and other affiliates that have a oneness of heart, mind and spirit and whose ultimate purpose is kingdom advancement.
On January 16, 2018, God called our beloved Apostle Turner home to Glory, but he left behind a great legacy that we continue to cherish and carry on in the name of Jesus Christ.
______________________________________________________________________
Liberty Temple is an Apostolic fellowship, which means an Apostle provides oversight to the entire network, and the people reflect an apostolic nature of unity, sacrifice, and service. An Apostle is a sent one, a specially commissioned messenger of Jesus Christ. According to Ephesians 4:11, an Apostle, as well as other five-fold ministry gifts, have a specific purpose of equipping and perfecting the saints.
God has mandated us to equip and galvanize a team -- an army of believers, prophets, pastors, evangelists and teachers -- that will fulfill the great commission and demonstrate the same unity, power, love and family atmosphere as the church in the book of Acts. We are well on our way to being a witness in our homes, our communities, our cities, and the uttermost parts of the world.
If you sense the call of God on your life; if you are looking for answers; if you have a sincere desire to know God and to carry out His purpose…then you have come to the right place. We aren't just building great churches, we are building great people…and we endeavor to do this one sermon at a time.